Tara is a Functional Nutritionist and a Certified Functional Nutrition Coach. She also has training from the Institute for Functional Medicine, specifically in hormones and is an expert at interpreting the DUTCH comprehensive hormone test. Additionally, Tara has training in MTHFR and nutrigenomics, having studied methylation and clinical nutrigenomics at the Seeking Health Educational Institute, and she is currently studying to become a Certified FDN practitioner.
Tara's practice focuses on helping busy mums navigate the overwhelm and confusion surrounding how to live healthfully in a hectic world by providing evidenced-based functional nutrition and lifestyle strategies. She is a mummy of two, an entrepreneur and a writer who writes for publications around the globe with a specific focus on nutrition (read some of her published articles here). She runs her business online in order to help as many women as possible live the lives they deserve, not ones fraught with health imbalances and all the problems that come along with them. Her own struggles with hormone imbalance were what lead her on this path and are why she's able to understand and empathize with the struggles of the modern day mum.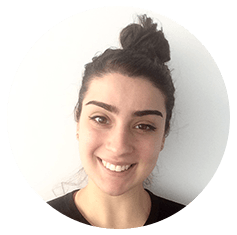 "I interviewed a couple of nutritionists before deciding Tara was the best fit based on my hormonal problems and addictions to carbs and sugar.
Starting the diet was the most difficult part. Tara helped me cut out sugar and made herself available for any questions or difficulties I had during the process. The followups were extremely helpful in the beginning stages of the detox process, where I was going into sugar remission and everything was terrible. After the initial cravings had passed she helped me refocus my energy on finding energy from more nutritional food sources that I had been neglecting. Towards the end of the second month I finally noticed significant differences. I had been coming home from work and immediately vegging out from exhaustion, whereas now I had energy to do more things and exercise more. I felt much less bloated and much lighter. I was getting comments that I had lost weight and my hair looked healthier. I had a pair of pants that I only wore to events where I would not be sitting. Since they were so tight I had to get a buddy to help put on my shoes! Now my 'party pants' have become 'everyday pants' and I can wear them to work without painful welts around my waist and my belly spilling over. I am super happy with the results I saw and will be keeping on this path!"
– Lily Minkova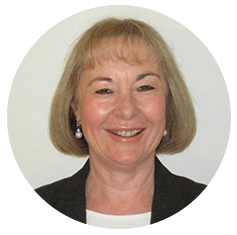 "Tara's ability to listen and take on my concerns in regards to my health and my likes and dislikes for certain foods has been truly appreciated. She has always been available and given her time freely. Her " can do " attitude and emotional support has been invaluable. I have taken onboard her nutritional advice and seen great results. And I've loved the recipes she has given me!"
– Amanda Smith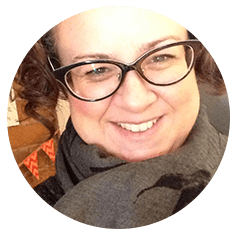 "I started seeing Tara when I was in a pretty deep depression. It was the main reason for seeking out her help – Yes, I was diagnosed with type 2 diabetes, but controlling blood sugar and losing a few pounds were prioritized behind stabilizing my moods. The effects of changing my diet were immediate and astounding. I dealt with a particularly stressful time at work with grace that amazed me. I'm not going to lie – it was tough. I really truly love a lot of things that I shouldn't eat! But I saw how much better I truly felt when I avoided sugar, gluten and dairy. My energy increased. My depression and anxiety decreased. My tolerance for stress grew, as she gave me tools to deal with it. Tara is a rare mix of just enough kindness and just enough toughness. She really understood when I faltered but she had high expectations that motivated me to follow the plan! I am writing this about two months after finishing and I can tell you that the knowledge and tools she gave me will be mine for life. I described it to a friend recently like this: the pendulum was far far to the extreme right, then with her help it swung way over to the far left. As soon as I was not accountable to her directly, I let it slide back toward the other side, and man, did I feel it!! So now, the pendulum has settled halfway left of centre and I am so happy with that. I accept that I can't eat or live perfectly all the time but I am committed to maintaining the majority of the lifestyle changes she has taught me. The lasting effect is that my inner voice now has an awesome Australian accent!"
– Jen Leis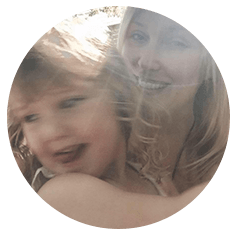 "A few months ago I started working with Tara on changing my diet in order to assist me with weight loss and prepping my body for another pregnancy. I've found Tara to be very knowledgeable and someone who does her research in order to bring the most up-to-date approach to her recommendations. I've been very happy with the assistance Tara has provided me so far and wouldn't hesitate to recommend her to anyone looking for a nutritionist who's passionate and well-versed in natural healthcare for women."

– Emily Cade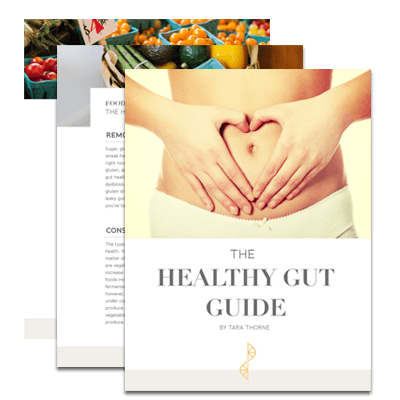 Get my FREE guide to Healthy Gut. No matter what your health symptom or condition, you MUST work on your gut. In this free ebook Tara Thorne, Functional Nutritionist, guides you through the top things you need to be thinking about when it comes to optimizing your gut health.