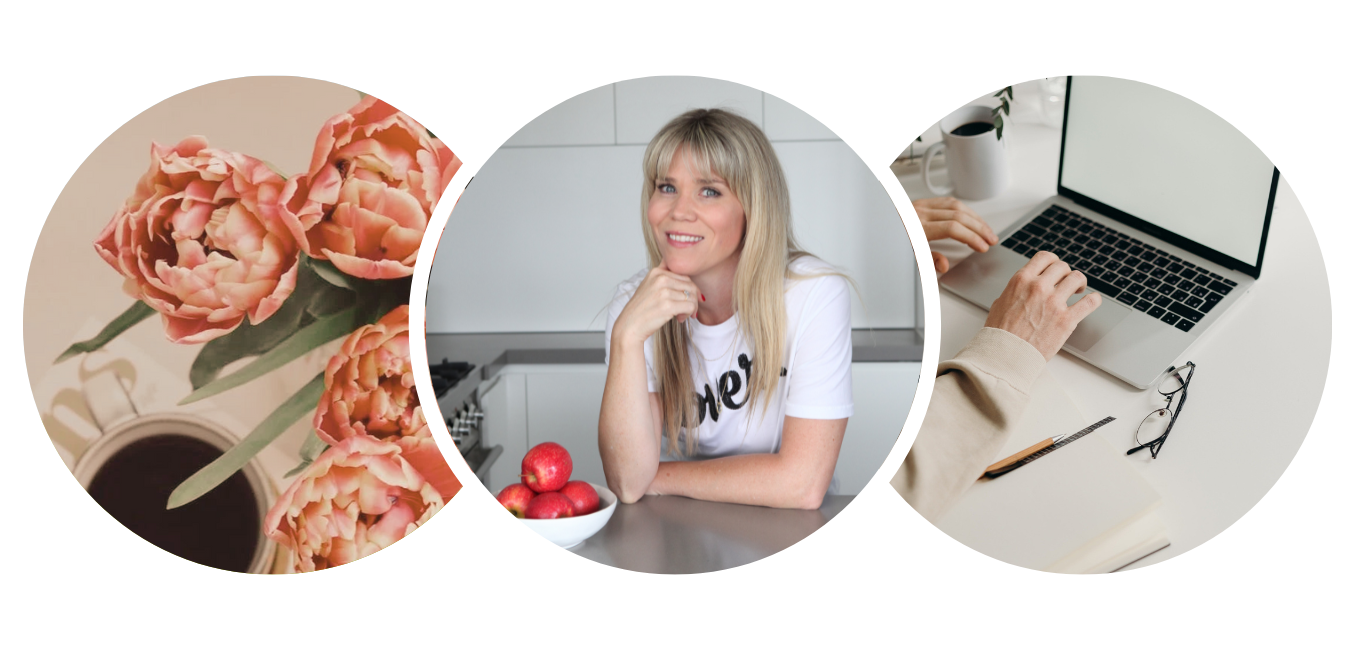 The Hormone Balance Solution™
Come and spend six months with me and my team to learn how you can

take charge of your health and
empower
yourself so you can feel better than you have in years – both mentally
and
physically.
"It changed my life for the better. Thank you."
What is The Hormone Balance Solution?
The Hormone Balance Solution is a 6 month comprehensive hormonal health program for women in their 40's – give or take a few years – who want to get solid answers to their hormonal health issues once and for all so they can kick the weight gain, belly fat, moodiness, skin issues, fatigue, insomnia, hair/eyebrow loss, hot flashes, low libido, and other symptoms in order to get back to the woman they once were.
The HBS is a 6 month program designed to teach you how to look after your body and educate you on topics you must know about in order to get hormonal balance – and keep it long-term.
This all-in-one hormone health-restoring program includes a Hair Tissue Mineral Analysis test and a GI Map gut test. These are functional tests that are more in-depth than anything your allopathic doctor will ever run for you. When we run these tests together – we get a goldmine of information allowing us to develop foolproof customised protocols that get our ladies results.
We also look at your blood work to round out your picture and leave no stone unturned in our quest to dive deep into your case and get you answers once and for all.
HBS member, Casey shares the dramatic improvements she's acheived from her work inside of the program.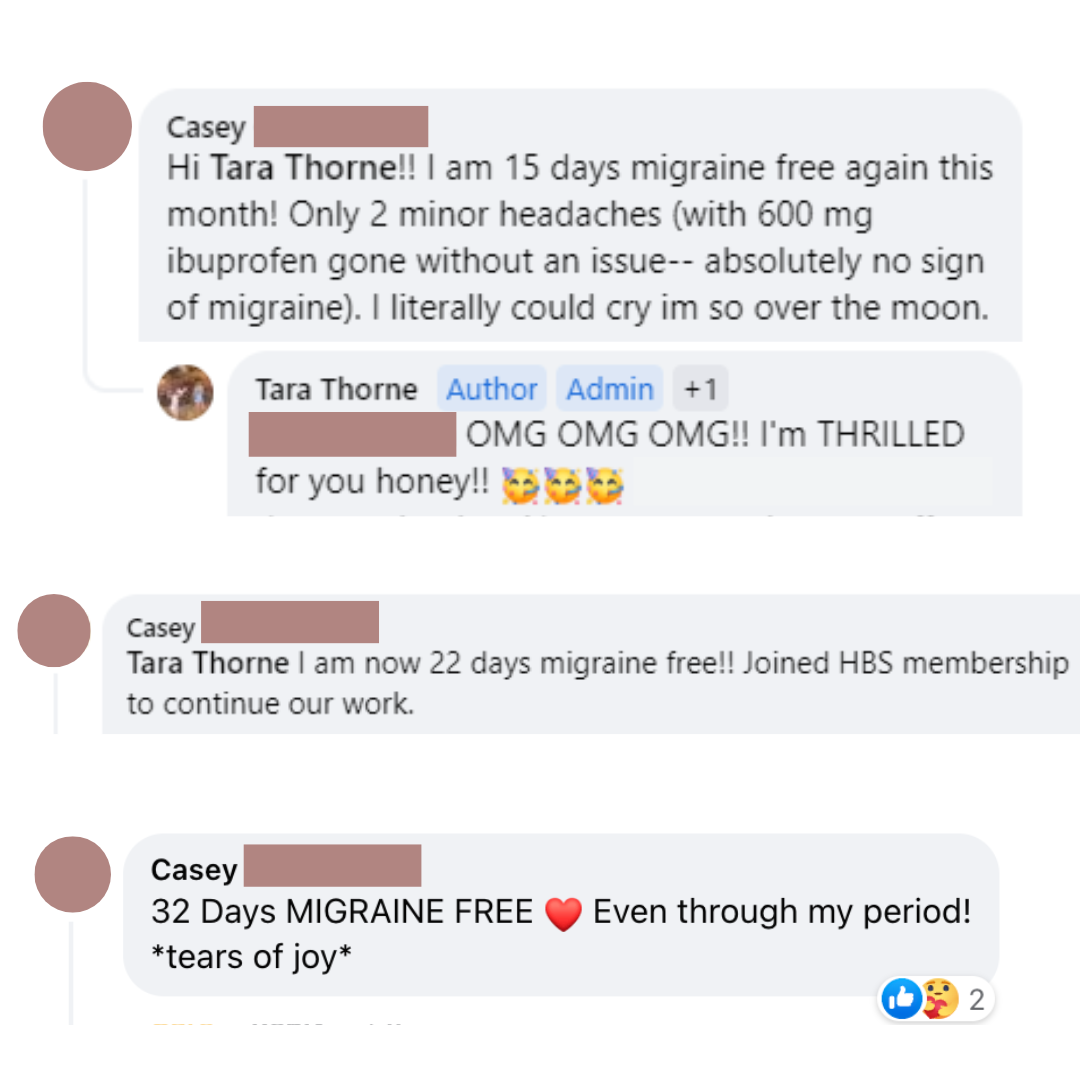 "I already feel tremendously better. Before, I felt desperate – out of control at the beginning. I have energy now to get through the day, which is unbelievable – a huge improvement! I feel like a new person, and I feel like I'm just scratching the surface. I can't thank you enough."
Cristin G.
"The biggest improvement I have noticed is my regularity. I'm now able to easily have a bowel movement twice a day and (for the first time in WAY too long) it is solid and formed. This feels like a huge win for me. Gas and bloating are down, and I rarely belch after eating. The stomach burning I was having is much less. So lots of digestion wins! I've noticed my hair is not shedding as much and my nails are stronger. Sleep continues to improve with my nervous system work as well. Another big improvement is starting my period this month with only one day of tearfulness/low mood – as opposed to a week of those symptoms before. And my cramps aren't as bad either! Almost feels too good to be true! But I know it's all the good things I've been doing for my body starting to pay off. Im hopeful for even more healing! "
Heather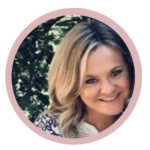 " I have a quick update for you! I'm doing really well this is by far the best I have felt in years. Energy is up a lot, I can  feel my brain fog is lifting, my mood is so much better
(this is big for me)
. I am also having a daily BM – sometimes more than one! My most recent cycle was the easiest I have had in years. It was shorter, less painful and I didn't fall into the dark depression. Less breast tenderness and very little swelling (normally I swell a lot). I had a very stressful week last week and handled better than I normally would. I'm very excited about the positive changes."
Brittany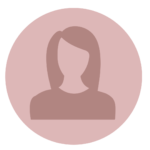 "I started working with Tara and Michelle after having major issues digesting foods, which got progressively worse over time and during the Pandemic. While I've worked with one other functional practitioner before, he only assessed bloodwork. The HBS runs three major tests to determine exactly what is going on with you. The program offers a ton of content on leading a healthier lifestyle that works for you with lots of options because everyone is different! I have completely changed the way I eat, the products I use on my body and how I think. Although I have some ways to go in order to heal 100%, I am feeling 95% better after I eat, I am sleeping incredibly well (in the past I was waking up at 3am every night with anxiety) and I am not stressing about things I cannot control anymore. You definitely have to do the work and it's not easy or cheap, but 100% worth it. I will mention that a lot of the stuff I have implemented into my daily life are free and easily accessible (grounding, walks, sunlight). I would highly recommend joining the HBS."
Theresa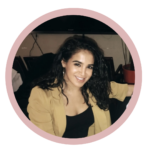 "The Hormone Balance Solution has changed my life! Before the HBS I was exhausted, had chronic diarrhea and couldn't lose weight the 25lbs I had gained even though I was working out with a trainer multiple times a week and eating a very clean diet. I had gone to my doctor multiple times for blood tests and I kept hearing that I was fine but had slightly low iron levels and was told to take an iron supplement. Since joining the HBS, I finally have the answers that explain my symptoms and a CLEAR PLAN on how to improve my health moving forward."
Jayme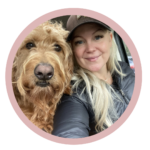 "My anxiety is almost gone. I can speak in public again. My fatigue is substantially better. My patience with my children and husband unbelievably better. My hair is barely coming in grey anymore and I have all new hair growth. I can swallow pills again without gagging. No more panic attacks. I feel like my thyroid has improved. My peri-menopause symptoms have improved. My husband tells people how I am back to my old self. I feel like I am better than my old self. You all have been a blessing. Thank you!!"
Virginia
"I can't recommend the HBS enough. I have seen several functional practitioners over the past few years and was consistently left feeling like I was a case that just couldn't be solved. After just a few weeks in the HBS and working with Tara, I'm already seeing improvements in my health that give me so much hope for healing! I had chronically low WBC, skin issues, hair issues, energy issues, sleep issues, and the list goes on. Each of these symptoms are improving so quickly and I am so grateful! Having the support of the HBS group as well as easy access to Tara and Michelle has been so helpful, and unlike any experience I've had with another health practitioner. Making this investment in my health has been so worth it, and I can't see myself straying far from the HBS group and working with Tara in the future!"
Meghan B.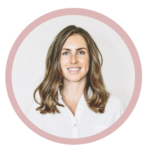 "Working with Tara has been a fantastic experience. I joined the HBS because I had severe PMS and anxiety attacks around ovulation and my period. I also suffered from really loose stools and was extremely fatigued. All of my symptoms have improved significantly, my anxiety is gone, my digestion is great and I have more energy than I have had in a long time. Tara has put all the puzzle pieces together and helped me so much through this journey. It was not always easy, but if you stick the course with her help you will see results! This is something I have not accomplished with any of my naturopathic doctors before. Thank you for all your guidance Tara, it has been a great journey."
Annika
"I joined the Hormone Balance Solution after getting to a dead end with my doctor on how to fix the symptoms I was having. It's been the best experience over the last 10 weeks. The thorough testing that Tara does helped to pinpoint exactly what was going on with me and she created detailed protocols based on each test along with my symptoms. Being in constant communication through the Facebook group and coaching calls kept me motivated to stick to the protocols. Tara answered any questions that came up and provided an abundance of information, recipes and tools to assist in the 10 week journey. Her knowledge in functional health is so impressive and made me feel like I was in great hands! I've already noticed major improvements in my health and am excited to continue this path."
Erika A.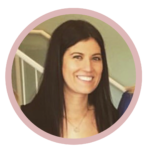 "Tara is fantastic at getting to the bottom of your issues. She provides a customized in depth protocol based on your test results and these tests are not the standard test your GP would give you. In fact, no naturopath has ever offered me these tests either. The HBS is very involved and takes time and commitment but I have found it helpful in resolving my symptoms and have learnt a lot from this experience. Tara is really knowledgeable and approachable – love working with her. I saw improved libido, improved energy and motivation, improved gas, decreased bloating, menstrual cycle stability, and crazy hair growth – a side effect I was not expecting! Thank you!"
Holly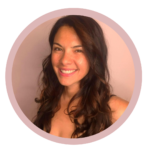 "Tara is incredibly knowledgeable, down to earth and attentive to her clients needs. She has created a wonderful program with the right tests to get to the root of the problem.
After spending years and thousands of dollars going in circles with Naturopathic doctors, Tara cut through it all and gave me answers.
I finally feel like I'm moving forward in my health journey, and it's greatly in part of Tara's Hormone Balance Solution."
Kelly M.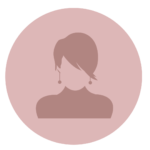 "After the birth of my second daughter I was having more and more trouble with energy. I was always tired and while I knew being a busy mom of 2 was a factor, I had suspected my thyroid was not doing its job. My whole family has a history of thyroid issues so I went to the first doctor and got my blood work done. He told me I was fine and it was just motherhood. Fast forward 4 years and 4 more doctors who all told me my blood work was fine and I was just a busy mom. After the last one I had enough. I had taken many of the toxic products out of my life and was eating better but I needed help. Enter Tara and the HBS. 10 weeks after I started I have lost 17 pounds, have more energy and am well on my way to recapturing a normal life. She gives you every tool you need, including incredibly detailed tests, customized protocols and explanations of why you are feeling the way you are, with science backing her up. The program has diet and stress guidelines and so much more and Tara is supportive and invested in you as a person. The HBS was easily one of the best decisions I have made. If you are on the fence, dive in!"
Jennifer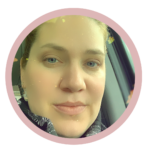 "I am feeling FABULOUS! I honestly feel the best I have in a very long time. I started the Vykon right when it came in, I have noticed the biggest difference in my mood, my energy and overall well-being since taking it. I am seriously so amazed at how much better I feel in a short amount of time. Your program has truly been such a blessing to my life. I am so excited to continue and see where I am at the end of the 16 weeks. I am absolutely loving the information and getting a snapshot of what's going on inside my body. Just really loving the whole program so much!"
Brittney
"Since working with Tara and her team I feel like a completely different person. In our last consult I kind of forgot what my initial reasons for working with her were. I forgot I use to get migraines, clotting, and pelvic pains. I even forgot that my stress levels were high!  I am a huge believer in the HTMA and GI maps tests. It is unbelievable to see on paper things move in the right direction along with symptoms improving along the way. My copper levels were through the roof along with other heavy metals that I am still working to detox but they have come down so much. I believe this was a huge driving force to my migraines I had had my whole life. I literally felt toxic and I guess I was."
Carly M.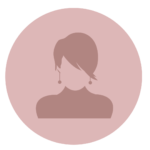 How do I know if I need the Hormone Balance Solution?
These are all signs that your hormones are unhappy and need some serious love and attention:
✓ Heavy, irregular, or painful periods
✓ PMS (cramping, water retention, tender breasts, mood swings)
✓ Debilitating fatigue that leaves you unable to do those things you most desire to
✓ Hair loss and thinning hair
✓ Osteoporosis (weak, brittle bones)
✓ Uncontrollable irritability or rage
✓ Vaginal dryness (but you're lacking a sex drive in the first place!)
✓ Mood swings, anxiety and/or depression
✓ Bloating, indigestion and other digestive issues
✓ Constipation and/or diarrhea
✓ Acne during or just before menstruation or other skin issues
✓ Cold hands and feet, constipation and other sluggish-thyroid symptoms
✓ Hot flashes and night sweats
✓ Weepiness and crying spells
If you have any of these above symptoms then you're in the right place. My team and I can help you.

And when you work with us inside The HBS you get two brains across your case – not just one. This is unheard of in a hybrid program such as this. Usually you will only be allocated one health practitioner on your case. But in The HBS both Michelle and Tara talk about your case, review it together, and come up with the best possible protocols for you based on their 20 years of combined experience in women's health.
It's time for you to get back into balance and back to feeling like yourself again.
So, if you're ready to make sustainable changes that actually stick then you've found your biggest cheerleaders and support system in The Hormone Balance Solution.
Hi, I'm Tara Thorne.
Holistic Nutritionist, Functional Diagnostic Nutrition Practitioner, and Certified Functional Nutrition Coach.
I've had my share of hormonal issues. It all started with severe acne in my teenage years, which my doctor prescribed The Pill and Accutane for. PMS followed this in my 20s. I suffered from water retention, mood swings, sore breasts, migraines, and some anxiety-induced insomnia, which the doctor gave me Xanax for, (another Band-Aid "solution").
Then, when I moved from Australia to Canada when I was 27, I suffered from another bout of (this time crippling) anxiety, which – you guessed it – my doctor gave me more Band-Aids for in the form of Clonazepam and Zoloft. But I knew these meds were not the solution. I knew there must be a reason for my symptoms – and it wasn't a medication deficiency!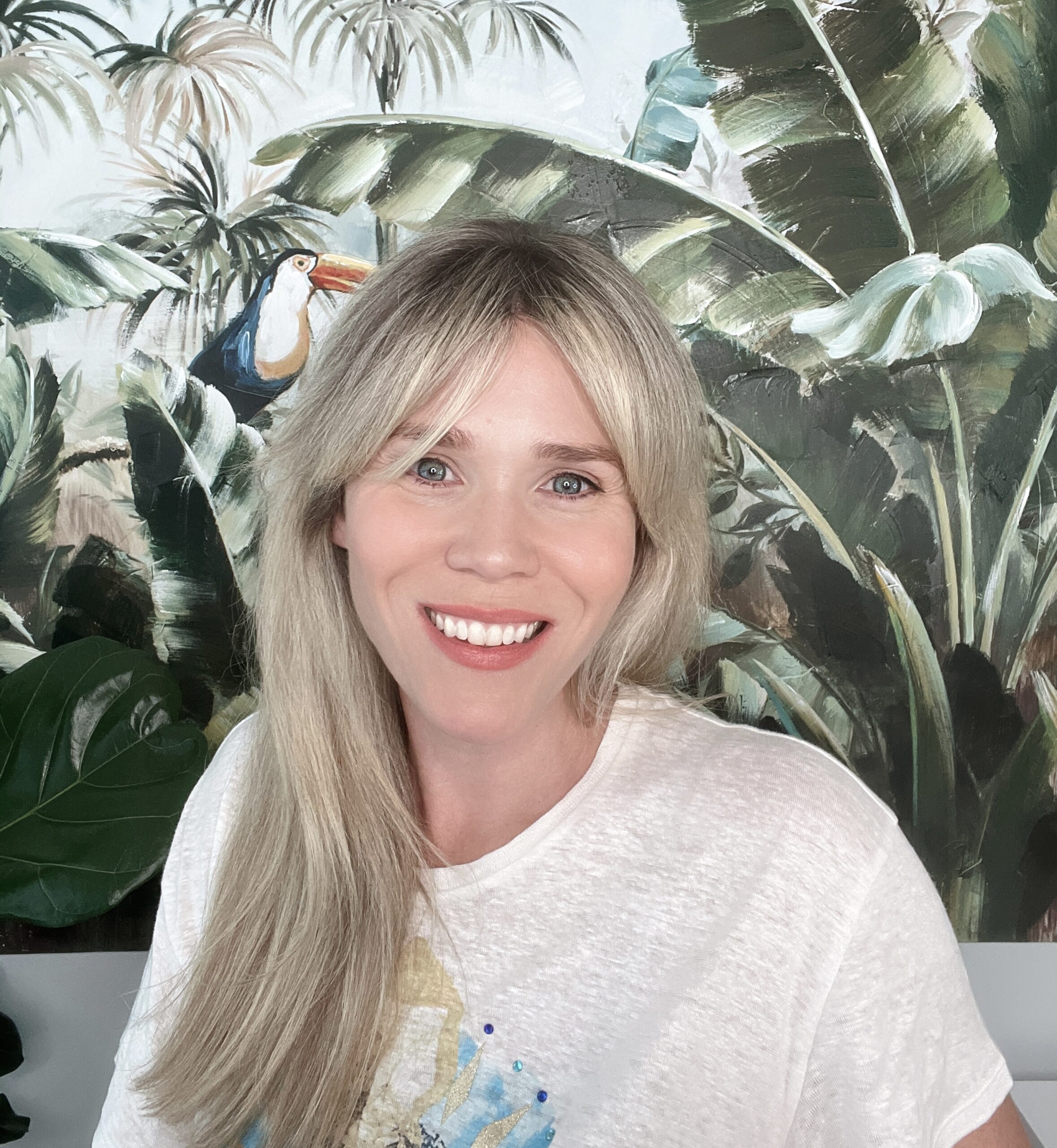 So I began investigating WHY I had all these symptoms and what I could do about them from a root cause level. I couldn't learn everything I needed to quickly enough though, (there's a LOT to learn when it comes to the human body) and so consequently, I suffered from postpartum thyroiditis and anxiety after I had my babies.
After years of struggling and then years of learning everything I possibly could about women's hormones, functional testing, therapeutic supplements, nutrition, the nervous system, and SO much more, now,  in the thick of my perimenopausal years, I feel better in my 40s than I did in my 20s!
I am also blessed with an incredible amount of knowledge and clinical experience, which I bring to you and my clients so you don't have to struggle like I did, or try to figure it all out on your own. I've helped thousands of women worldwide regain their confidence, their self-esteem, and ditch their debilitating symptoms – and you can too!
Hello, I'm Michelle Robinson.


Functional Medical Practitioner
When you join The Hormone Balance Solution you get not just one brain over your case, but two. Our newest addition to The HBS team is Michelle Robinson who works alongside Tara to generate the very best protocols possible to really drive results for The HBS ladies.
Michelle is a Functional Medicine Practitioner certified in Functional Diagnostic Nutrition and Breath work and a Mindset coach.
Michelle was diagnosed with premature ovarian insufficiency (POI) in her mid-30s, which sent her into early menopause at 36. Michelle has over 12 years of experience supporting clients to get to the underlying causes of their symptoms and health issues, and supports women with physical,
mental and emotional imbalances so they can combat hormonal burnout, reduce debilitating symptoms, rebuild resilience, and regain their energy.
Michelle brings incredible knowledge to The HBS group and we're so lucky to have her as part of the team!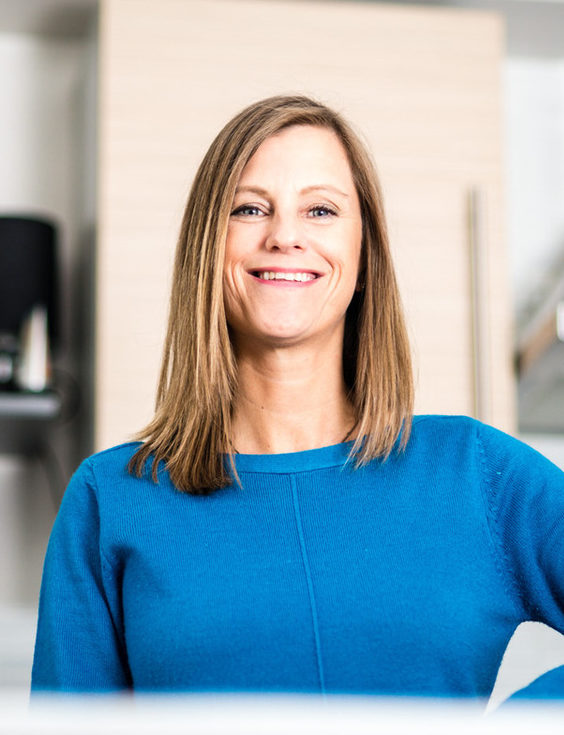 From inside The HBS Community…
Here's what you get when you join the HBS: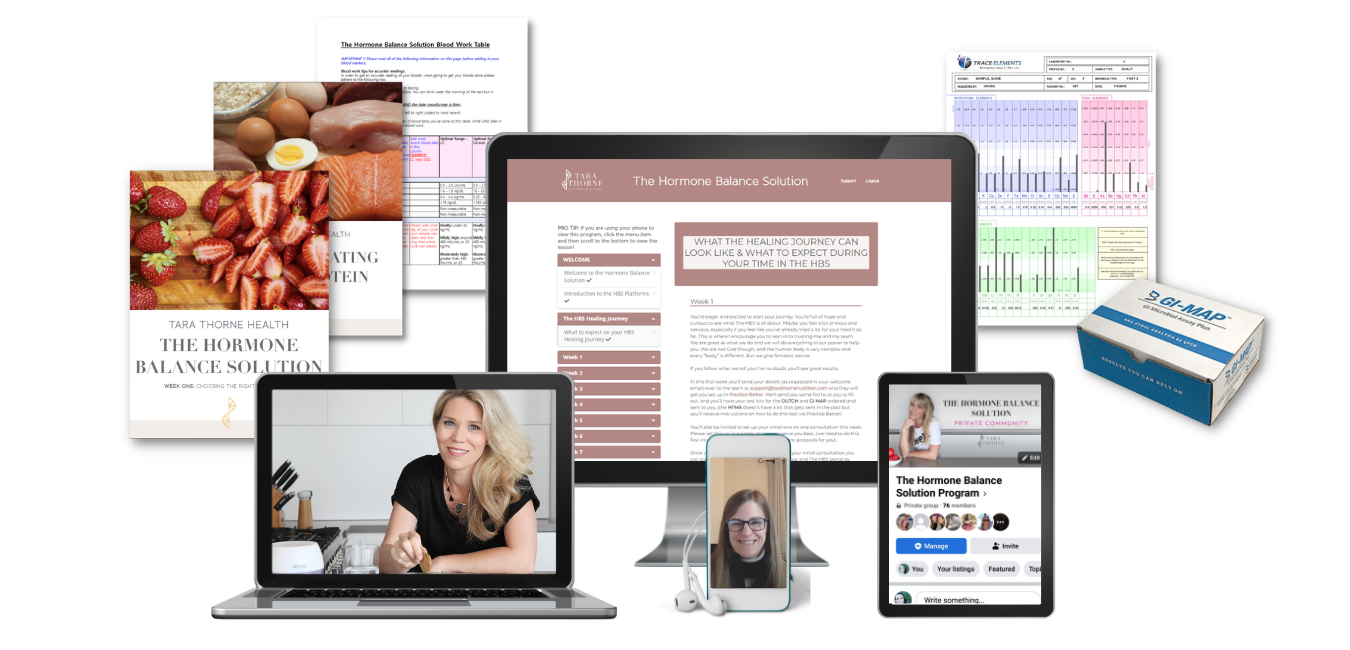 ACCOUNTABILITY, GUIDANCE, & SUPPORT
We give you a
tremendous
amount of support when you work with us inside The HBS. This is definitely not "just a group program". We hold you accountable and guide you every step of the way in order to get you the results you seek. What this looks like:
• 26 weeks (6 months) spent with Tara and Michelle, and the other HBS ladies, inside the program. This gives us ample time to dive deep into your case, watch how you respond to protocols, tweak things if needed, continuously ask you questions and get feedback from you – and all this guides us and helps us redirect when needed. Healing is not a simple, black and white process, nor is it quick when done right. Likewise, there's no overnight fix for your symptoms. This is why we've made this program half a year in length, to give you time to undo damage and rebalance body systems. We play the long-game in the HBS – which gives you long-term, sustainable results. These 6 months also enable us to give you support and encouragement whilst we educate you about your body, so you leave The HBS feeling confident about what to do for the rest of your life to support your body and keep it healthy.
• Four private one-on-one consultations with Tara or Michelle. These consultations are completely private and give you time to ask us all your questions, get clarification on your protocols and testing, and give us time to ask you questions so we can ensure we're on the right track with your protocols and to encourage and support you in your healing journey and where you can improve things to optimise your results, more info in the FAQs.
• Weekly group coaching calls. These give you even more time to talk to Tara and Michelle – face-to-face – about your health, your test results, the custom protocols we've developed for you, and more. These sessions allow you to get support, motivation, and encouragement and all your questions answered. These calls are at appropriate times for ladies in North America, Australia, as well as the UK – so nobody misses out. They are also all recorded for you to watch later, either as videos or as audio files, (like a podcast).
• Private Facebook community full of other HBS members as well as direct, continual access to Tara and Michelle. This private group is a very active community of like-minded women on a similar journey to you. It's where you can ask as many questions as you like for the duration of the program and seek  support from Tara and her team, as well as the other HBS ladies. Tara and her team are completely accessible to you in this group, so you never have a question or query go unanswered.
• Weekly emails direct to your inbox for the first 11 weeks of the program, and a further 5 emails for the remainder of the program. These emails are designed to keep you focused, on track, and remind you where you're supposed to be at in the program, what you're supposed to be focusing on, and where you're going / what's coming up.
• The HBS membership option. Once you're finished the first 6 months with us you may decide you want to continue working with us. Over 70% of the women who join The HBS continue on in The HBS membership, because they're loving the support, community, and re-testing options we offer.
FUNCTIONAL HEALTH TESTS, BLOOD WORK ANALYSIS & FOOD JOURNAL/MACRO ANALYSIS:
We run functional testing inside The HBS, which is different to the testing your allopathic doc runs for you. The testing we run in The HBS is thorough, gold-standard testing that helps us unravel your health picture so much faster than the guess-work you've been doing for so long. We also look at your blood work, food journal, and macro breakdown, (if you want) to go that extra mine in personalising our suggestions for you. What this looks like:
• Access to an online food journal. In this journal you can input what you're eating so we can review this in detail for you and make personalised suggestions for you.
• Cronometer reviews. If you'd like, we can review your macros in order for us to give you more personalised dietary recommendations.
• A Hair Tissue Mineral Analysis test. This is one of the most crucial tests you must do in order to balance your hormones, (if you don't get on top of your minerals and heavy metals – which we see on this test – you may NEVER see hormonal balance). You do this test in the comfort of your own home.
• GI Map stool test – the most comprehensive stool test on the market. You don't have a hormone issue – you have a gut issue! Running hormone tests can be a waste of time and money, especially in your 40's. All your hormone imbalances, (in fact, all your symptoms) start in the gut, so running a gut test is a mandatory part of any healing program. You do this test in the comfort of your own home.
• Analysis of blood test results. We love looking at blood work as it gives us SO much valuable information about your body and why it's behaving the way it is. Looking at your blood results allows us to dive deeper into your health case. If you don't have blood test results currently, we can help point you in the right direction as to where to get them done and what to ask for, (more info in the FAQs below).
• Other testing available if you need it. We have access to other testing as required such as SIBO testing, mold testing, Lyme testing, and much more. We only recommend these if we truly believe you need to do them.
• Custom supplement protocols based on your test results and unique case. No more DIY-ing your supplements or throwing spaghetti at the wall to see what sticks. We are experts a developing custom supplement protocols that work for our clients.
• Video explanation of your test results and blood work. In these videos we explain – in detail – your results and how they relate to your symptoms, so you're never left wondering what a marker means or how your results relate to your symptoms. We give you answers and spend the time explaining these to you, which you've probably never been given before. These videos are yours to keep and refer back to forever.
10 EDUCATIONAL MODULES FOR LIFE-LONG HEALTH
When you join The HBS modules open up to you week by week for the first 10 weeks. In these modules you receive valuable resources that you can either listen to and/or download in PDF format. These resources are yours to keep forever and refer back to as they educate you on everything you need to know to improve your hormonal and overall health now, and into the future. Modules as follows:
MODULE 1:
• The Anti-Inflammatory HBS Dietary Guidelines, which outline what a healthy diet looks like for every human, long-term. Note: if you need a more specific diet type we will offer this to you – along with resources to support you – after our initial consult with you.
MODULE 2:
• Stress Reduction, Sleep, and Healthy Movement.
• Light Therapy.
• Nervous System SOS.
MODULE 3:
• Blood Sugar Balance.
MODULE 4:
• Detoxification and Elimination.
MODULE 5:
• Gut Health.
MODULE 6:
• Adrenal Health.
MODULE 7:
• Thyroid Health.
MODULE 8:
• Estrogen Excess & Metabolism.
• Low Estrogen.
MODULE 9:
• Peri-menopause & HRT.
MODULE 10:
• Boundaries & Mindset.
TOOLS TO ACCELERATE YOUR SUCCESS
When you join us you get instant access to a wealth of tools, resources, and strategies that aim to support you on your health journey and ensure your success. What this looks like:
• 7 of Tara's most requested e-books. These include her PMS Handbook, Healthy Desserts Recipe Book, Healthy Gut Guide, Summer Mocktails, and more.
• Meal plans. For inspiration only – you don't have to follow these – we provide you with meal plans.
• 204+ gluten-free, mostly dairy-free, anti-inflammatory, and hormone-supporting recipes. You're going to love these recipes that allow you to have easy meals planned for the rest of your life.
• Access to group tapping sessions with a Master Emotional Freedom Technique Practitioner, as well as the option to purchase a personalized tapping script at a discounted price. PLUS, pre-recorded tapping videos by a master tapping expert that focus on forgiveness and stress and overwhelm, because you'll never heal in a stressed-out state. EFT is an emotional freedom technique that helps you dig deeper and tackle those emotional issues that are holding your health back.
• Pilates workout focused on increasing the core connection (deep abdominals and pelvic floor specifically). This was created by Ky Russell, Balanced Body Master Pilates Instructor, Mindful Fitness Researcher, Educator, and Trainer
• 6 additional workout videos. These were created by Gina Roof, Nutrition & Wellness Health Coach of Simply Balanced with Gina, and fitness instructor.
• 8 guided meditations, 4 breath-work guides, sound bathing recordings, along with additional music, affirmations, and meditation suggestions available on specific apps and Spotify. We've scoured the various tools to bring you some of the best apps, sounds, and music to help you with the nervous system that is such a pivotal part of The HBS.
• Tara's recommended reading, recommended products, and recommended viewing. These are constantly getting added to as Tara finds new and amazing products that may help you in your healing journey.
Who The Hormone Balance Solution program is and is not for:
You are willing to invest time, effort, and commitment to achieve their desired results.
You understand that sustainable results take time and who are not seeking quick overnight fixes.
You take personal responsibility for their health and are willing to actively participate in the program.
You have a positive mindset, are open to new possibilities, and who are willing to believe in the program's potential for success.
You are proactive and take ownership of their circumstances instead of complaining or blaming others.
You are motivated and ready to make lifestyle adjustments and embrace change for their own wellbeing.
You are dedicated and willing to put in the necessary work to achieve their health and wellness goals.
The HBS is not for you if:
You're seeking an overnight "quick fix" or expecting rapid results without putting in the necessary effort and commitment.  
You are unwilling to take personal responsibility for your health and expect someone else to do all the work for you.
You consistently exhibit a negative attitude, skepticism, and a predisposition to believe that the program is destined to fail you.
You have a tendency to frequently complain, blame others for your circumstances, or find excuses rather than taking proactive steps in your healing.
You are resistant to change and unmotivated to make the necessary lifestyle adjustments.
Find out how The Hormone Balance Solution helped Stephanie finally get answers – after multiple doctor's couldn't help – and a diagnosis for her symptoms, and hence, a plan forward for her health.
Experiences Shared by Previous HBS Members
"Working with you has been one of the most rewarding and insightful experiences of my life! The HBS is so beautifully put together, with so much incredible information about WHY and HOW our hormones become imbalanced in the first place, PLUS so many valuable resources that I turn to literally every day (the meal plans, educational nuggets about functional foods, the masterclass sessions with the experts, the meditation and breathwork videos, etc). Uncovering my adrenal fatigue was both surprising and sobering. I had no idea how out of balance I was, because I was still feeling really good (great energy, great sleep), but your guidance has helped me understand how deep the waters of STRESS actually do run, and how absolutely beyond words imperative it is to manage it (especially for those of us who don't necessarily "feel" the effects of chronic stress!). I would have never put this piece together without you, Tara. I would not be meditating daily. I would not have traded in my HIIT workouts and Bikram yoga for walks, gentle restorative yoga and stretching. I would not have uncovered my gut dysbiosis. Without you I would not have even KNOWN that I had an H. Pylori infection to eradicate. I would not have known about my stressed liver, or my significant levels of mercury, or my estrogen dominance, or my severe intolerance to gluten. Since starting the HBS, I have had 2 confirmed ovulatory cycles after having not had one since May 2020!! My bowels are the happiest and healthiest they have ever been, going like clockwork and moving multiple times a day. I know I have only scratched the surface of my healing, and every day I know I get a little bit closer to my ultimate goal — healed adrenals and a balanced body that will carry a sweet little baby some day. Thank you, Tara, for your unbelievable knowledge, your spirit, your commitment to your clients and YOURSELF and for being the kind of leader you are. You are literally healing the world.
Thank you, from the bottom of my heart!"
Emily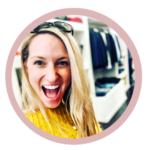 "At the age of 17, I was diagnosed with Generalized Anxiety Disorder (GAD) and panic attacks. I was placed on anti anxiety medications and was on them for 20 years, never thinking I would be able to taper off of them. I decided I no longer wanted to be on medications and took action to make my physical and mental health a priority. Through a GI map Tara discovered I had a parasite. And, with her expertise in the DUTCH Test, she looked at my hormones and discovered I needed help in some areas and was not methylating properly. Tara also did a hair analysis to see what metals were in my system – I tested positive for a number of heavy metals including copper and was deficient in vital minerals. Tara has helped me address these issues and clearly explains her well thought out, organized protocol. The supplements helped my anxiety, my seasonal allergies have improved so much that I no longer get weekly allergy shots, and I've lost 10 pounds. Tara is an expert in the functional health coaching industry. She investigates the root causes of health issues whereas doctors don't. She's extremely knowledgeable and passes on that knowledge to her clients. She's clearly very passionate about helping others reach their health goals and has absolutely helped me with mine. What I have learned has been invaluable and I can't thank her enough! If you're suffering and can't find answers, I highly recommend you sign up to work with her!"
Daniela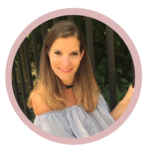 "Tara's program is designed to get to the root cause and treat the whole you, not just the parts that don't feel quite right. The testing included in Tara's program is critical!
For years I have chased symptoms and tried things based on those symptoms. While some of it helped, I still was left trying to figure out what was happening inside my body. Now I know!
In Tara's program I discovered what exactly was happening and Tara developed a protocol to finally address the reason I was experiencing the symptoms.
Take back your power ladies! Do the tests and the work. It is worth every penny to finally know what is going on and how to treat it. After a few months in the program, I can honestly say I have more energy than I have had in a long time. I see signs that my body is healing.
I am finally standing in my power and moving forward. Thank you Tara for sharing your light and knowledge with women. Thank you for helping me to take back my power and my health!"
April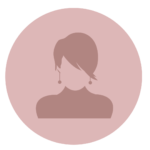 "As a holistic health practitioner who just graduated, I wasn't sure if working with Tara inside The Hormone Balance Solution would be worth it, I was afraid I would already know a lot and therefore waste my money. Indeed I was familiar with a lot of the content (basically the weekly briefs), however, I also learned so much, it was totally worth it! I learned about 3 functional tests (HTMA, DUTCH test and GI Map), I got an introduction on how to interpret them, I learned about hidden copper toxicity, how to do a mercury detox, about high quality supplements and supplement brands I didn't know about… Your expertise helped "decode" my health and finally taking a step forward to improve it further than I was able to do on my own. Working with you made me eager to learn more about functional testing in order to integrate them into my practice as they are so valuable. I would highly recommend newly-qualified holistic health practitioners to work with you to fix themselves if they haven't already, to see how you practice which can be great insight, and to continue learning!"
Marion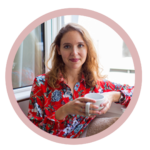 "I joined the HBS after following Tara on social media for a few months. Tara is a wealth of knowledge, and the HBS got me on track with improved eating and realising the importance of looking after myself and de-stressing my life.
I started taking more time to do things I enjoyed, realising how important that is for my health. I also realised that for someone with my health concerns, high intensity exercise is not beneficial! While I mostly knew what foods to steer away from, it helped to have someone I was accountable to who was checking in on me regularly.
The HBS community of ladies all give each other food ideas, and we supported each other through the process.
Tara interpreted the test results and put me on a range of supplements to improve my health and hormone balance. I no longer feel like I need a nap everyday, I'm thinking clearer and I've also lost some weight!
After the HBS program, I feel I now have the knowledge to continue this journey myself, and I'll continue to work with Tara in the future. Tara gave me answers to my questions, and solutions to improving my symptoms. Thank you for your support and expertise Tara!"
Kylie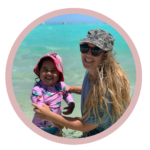 Overheard On the HBS Coaching Calls . . .
Before and After of an HBS lady who wanted to clear her skin.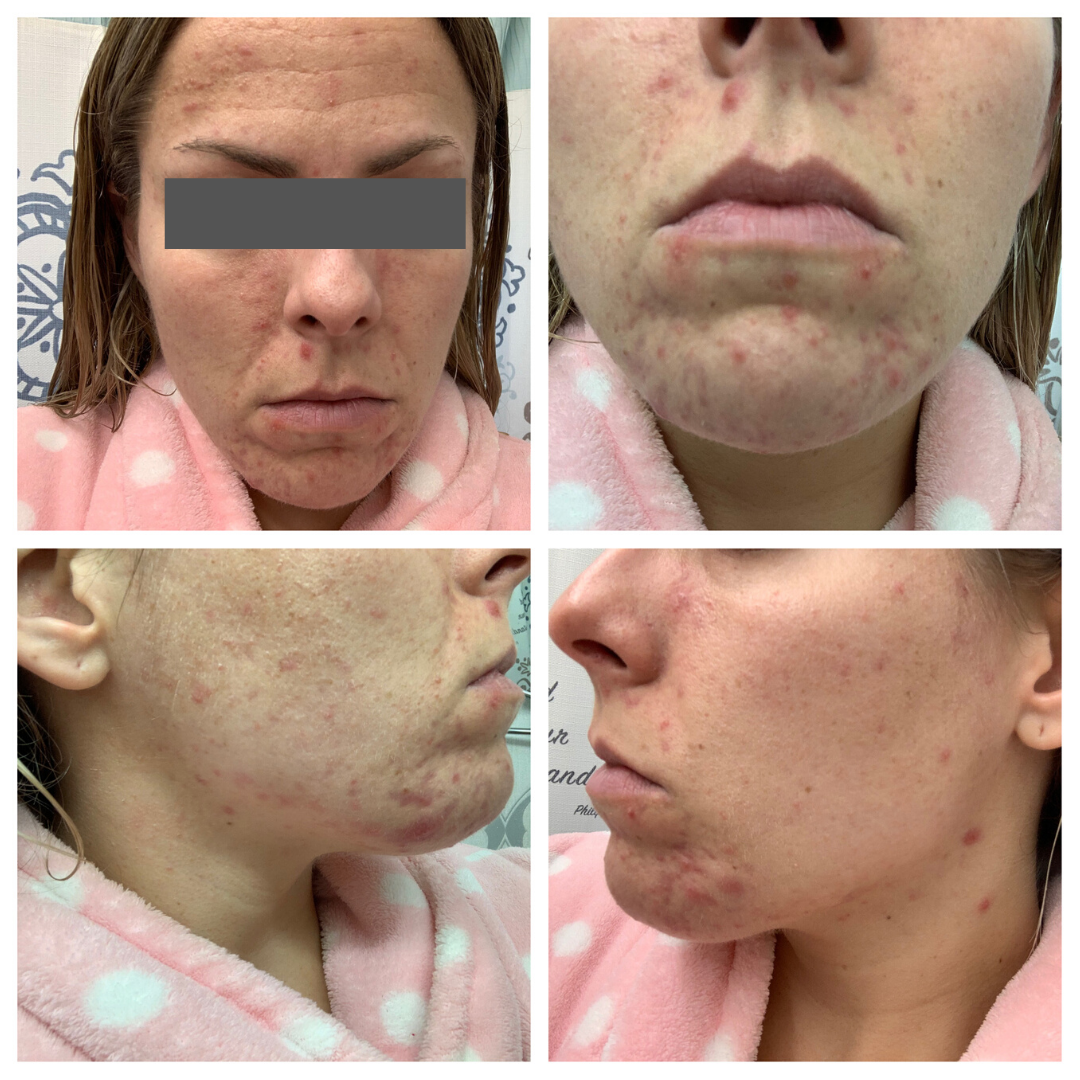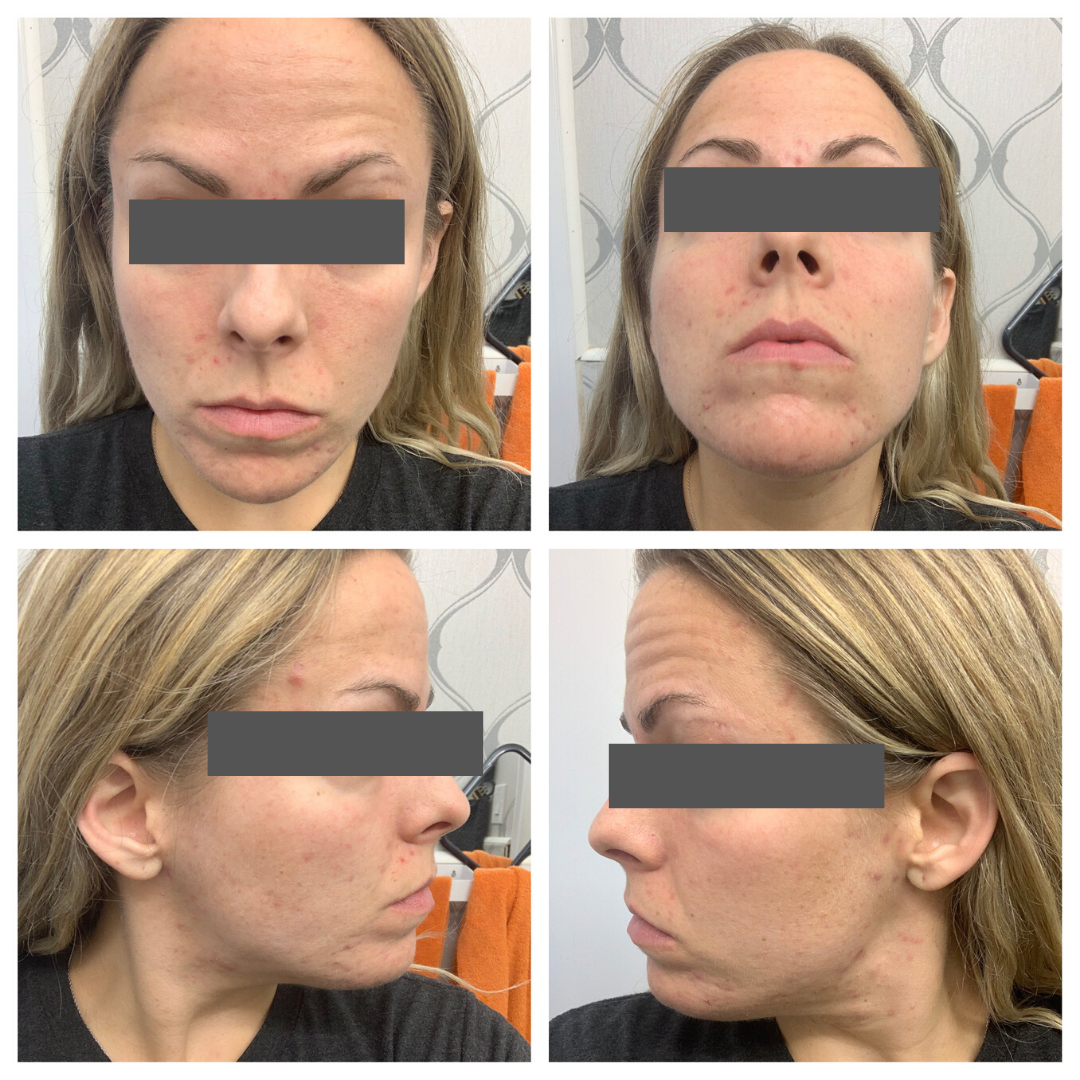 What Our HBS Members Are Saying:
"I started working with Tara after following her on social media for quite some time and never taking the leap.
I delivered my daughter 2 years prior and was overwhelmed with fatigue, joint pains, anxiety, and migraines that were crippling. Traditional western medicine was not giving me any answers, and all of my blood testing was coming back "normal" or just "slightly abnormal but not enough to treat" so I was given bandaid treatments.
I knew it was time to work with Tara and try to get to the root cause of my issues. After completing some testing we found that I have a lot of inflammation causing my health issues along with a gluten sensitivity and H pylori.
After making some changes over a month, my migraines come much less frequently, and when they do they are less severe. My PMS symptoms are less now, and my anxiety is much better. I am sleeping better and my fatigue is improved. This may not seem like much, but to me this is everything- I feel like I am slowly getting my life back. So far, I have started most protocols but most importantly have incorporated morning walks, meditation 3x per week, dietary adjustments including at least 30g but ideally 40g of protein at every meal and going completely gluten free. When I choose meals I think protein and produce and try to really just concentrate on healthy, wholesome foods to nourish me. I cannot wait to see how I feel after I continue these things for more than just a month, and start the rest of my supplements. I am also excited to retest and see how I have fixed things, and see what else needs to be worked on. I love not only having a community of women experiencing similar things that I can speak to, but Tara on my side, caring and cheering me on along the way. My only regret is not joining this program sooner. I should add that I am a Nurse Practitioner trained in western medicine practices only, and I am now "sold" on functional medicine. "
KellyAnn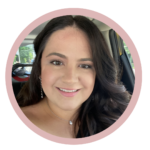 "Out of nowhere when I turned 35 I began to hold onto extra weight (which I'd never done before), and my acne went bananas. I was trying to balance fatigue as well. I was seeing all sorts of red flags, yet didn't know what to do or who to see.
We decided we wanted to try for another baby. We tried and tried and nothing. Early 2018 I decided to get acupuncture and saw great improvements to my cycle. 6 weeks later we were pregnant. I was pregnant for 20 weeks until we found out our baby's heartbeat was no longer. We were devastated.
I took 2 months to recover and decided once and for all to get proper help. This is when I contacted Tara. She explained to me her approach and testing she offers. She told me we would have to prioritize getting better before considering trying for another baby. I wasn't sure we wanted to wait but we decided something had to be done. By this time I had extreme fatigue and was quite over weight for my normal. I barely felt alive.
In July 2019 we began working with Tara. I'll never forget the relief when I received Tara's notes explaining everything. All my results. All the mystery behind why I felt the way I did. Finally! Some Answers!!!!! Tara put together a personalized protocol to begin my healing ASAP.
It's now been 2 (almost 3) months that I've been following my protocol. I'm happy to report that I've lost 10lbs within the 1st month and a half. My energy levels are 100% better than they were. I am now eating better, and sleeping better. My last menstrual cycle was a dream!
I had suffered heavy periods since I was 15. Last 4 cycles I was also experiencing a migraine just before starting. This last cycle I had zero headache and had a very minimal flow. I'm pretty amazed! Back in 2015 when my acne got really bad, I also began getting intense eczema on both hands. I'm thrilled to say that after 4 years of battling eczema, my hands are now clear! This happened on my second month after starting my protocol.
I'm just so thankful. This was the one issue I didn't see clearing up. I have a lot of work left to do but all this has helped me to get to the next stage of healing. I'm putting this together in hopes that people can see what a blessing it was to work with Tara Thorne. How her knowledge of nutrition and how the body works, was crucial in my turn around.. If you're on the fence or feel like nothing will work, please consult with her. I feel blessed to have found her."
Andrea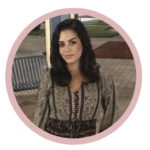 "I've been working with Tara for about 6 months via the Hive and have also done some precision testing per her recommendations (Dutch Test and GI Map testing).
I'm 38 years old, live a busy life as a full time financial professional and was starting to experience the exact same symptoms and issues my mother had when she was my age…this was a major turning point for me when I decided I needed to get to the root of my issues, not just mask them.
Tara and I have spent the last few months using a combination of food choices and supplementation to address the primary gut infection (h.pylori) and help my body detox from all the estrogen. Follow up testing shows that h.pylori is gone and that my markers for gut inflammation and difficulty detoxing estrogen have come WAY down. I'm also experiencing regular, normal periods, no breast pain and no headaches!!
We recently re-ran the GI map testing again and will tackle some secondary disbiosis issues that very commonly lurk under the primary issues.
I am also going to start implementing Tara's recommendations for better/more sleep and stress management to allow my body to shed the excess weight.
The support in the community is awesome, and it's a great place to get real, point-in-time answers from Tara instead of just crossing my fingers and googling important health questions.
I am so pleased with Tara's thorough and precise process and her kind and thoughtful approach. I know I'm on the right track and implementing foods, supplements and lifestyle choices that specifically are geared for me and my issues. I only wish I had found her sooner."
Rebecca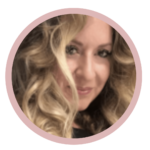 "Where do I begin with this amazing experience? I have spent my entire life fighting my monthly cycle. I was diagnosed with ovarian cysts that burst monthly, endometriosis, fibroid tumors, polyps, and I experienced a miscarriage. Each physician and specialist that I saw would prescribe anti-inflammatory medications and recommend birth control pills (which was awful and ended after two months) or exploratory surgeries to remove tumors, etc. I eventually had a partial hysterectomy but then was diagnosed with another hormonal/endocrine based disease– I was beyond spent.
After this, I decided to try a different route and see if I could find something more holistic and naturally based which led me to a functional/holistic approach. I had never met someone who understood what I was going through as well as Tara. Tara is a very intelligent woman who had been through her own health issues and found a way to resolve them. In this, she has become a blessing to help others who may be dealing with something similar. She is always available to answer questions as they arise and explain your treatment protocols very clearly and thoroughly. The functional portion of the HBS gets to the root cause of an issue instead of a traditional way of treating the symptom(s).
Within two months of the protocols and a more thorough understanding of the root causes as well as how to heal myself from the inside out, I experienced a decrease in blood pressure and heart rate, a 20-30 lb. weight loss, clearer skin, improvement in brain fog, increased sleeping through the night, increased endurance, and an overall increase in moods and happiness.
Tara is able to address those issues which are pinpointed in the Dutch, GI Map, and HTMA testing while also making it a necessity to focus on emotional and mental health. The health of the human body is dictated by each part that makes us whole and it has to be addressed as such. Daily walks, food choices, gratitude journals, and healing past emotional traumas are all necessary to achieve your best health possible. Tara is awesome in helping you do those things."
Ranada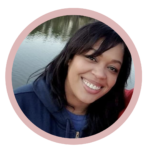 "For the past 13 years I have struggled on and off with digestive problems, mouth ulcers and fatigue after contracting Salmonella. The last year after two courses of antibiotics my symptoms became severe. I had diarrhoea up to 10 times a day, was extremely fatigued and stopped working. I had excess weight and PMS.
Traditional health care providers had zero answers for me and I was trying everything myself to get well.
I ended up eliminating most foods that I realized were causing me problems- to the point where I was only eating meat, some vegetables, some fruits and coconut. Everything else made me sick. I was still in pain often and extremely tired, sleeping every day. I tried all different products, doctors and health care workers.
I was often in tears and felt I had little quality of life. On top of this I had hormone problems and could not lose the excess weight I was carrying.
I stumbled across Tara's page on Instagram and followed her for a while to see what she was all about. What attracted me to her was the LACK OF GUESSING with her testing and her holistic approach to health, and she was GETTING RESULTS!!
I have been working with Tara in the HBS for around 5 months, she gave me answers and solutions too. Health is not a quick fix, I put in the time and money to improve my health but boy is it worth it. I can eat 95% of foods now, have normal bowel movements, have lost the excess weight with no calorie counting etc, have so much more energy and am working full time. Tara and I will keep fine tuning my health, mainly my hormones now, and getting my minerals balanced.
As women we often invest so much time and money in our family but we need to invest in ourselves too!
Thanks Tara for your knowledge and help."
Cynthia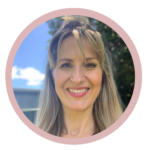 Because I know you've got questions about the HBS. So, I've got answers.
Once I'm finished my time in The HBS is my health "done"? Will I be "healed"?
It's important to acknowledge that achieving optimal health takes time, considering the entire journey that has led you to your current state. As the saying goes, you don't walk 10 miles into the woods only to walk out in 5. Realistic expectations are key.
Properly prioritising your health requires a significant investment of time, which is why The HBS program is designed to span over 6 months. It's crucial to understand that healing times vary depending on individual circumstances and the level of effort you put into the process.
It's vital to recognise that Michelle and I do not heal you. Ultimately, you are the one who heals yourself. We provide you with the best tools, tips, advice, and protocols available, but it's your responsibility to actively listen and put in the work.
Should you choose to continue beyond the initial 6-month program, you have the option to join The HBS membership. This allows you to remain a part of the program on a month-to-month basis (more details below).
It's important to remember that the journey toward health is ongoing and never truly finished. Just like you service your car yearly, I believe it's beneficial for everyone to seek guidance from a functional health practitioner at least once a year for a "tune-up," which involves functional testing and customised supplement plans. But there's no doubt you can feel so much better than you do today – and sustain this long-term – even after a few short weeks inside The HBS.
When does the program start? Is there a "start date"?
We do not have a specific "start" date for The HBS program, but we do have a limited number of openings available for women each month. Your program journey begins once you have completed the payment process.
We need to establish a solid foundation before receiving your test results, ensuring that the supplements we recommend based on those results will be effective. Therefore, your healing journey begins right away – not once you receive test results back.
During the initial weeks of the program, while we are awaiting your test results, our focus will be on crucial aspects of healing such as identifying the right diet type for you, achieving blood sugar balance, optimising sleep, working on the nervous system, facilitating detoxification, among other important elements. These steps are essential for establishing a strong foundation. Without addressing these aspects first, the testing protocols may not yield optimal results.
Once you have completed the registration process, you will receive all the resources you need to get started. Additionally, you will gain immediate access to our private Facebook group and coaching calls, where Tara and Michelle will be available to provide support and answer any questions you may have.
What do the one-on-one consultations look like?
You get 4 consultations throughout your 6 months inside The HBS. This is what they look like:
The first consultation is done over Zoom (audio only) with either Tara or Michelle. This is a 45-60 minute information gathering session. It's a chance for us to gather as much information about you as possible by talking with you and going through the online intake form you would have filled out for us prior to this consultation. This initial session will happen ideally within the first 2 weeks of the program.
The second consultation occurs around week 10 of the program and this is a 30 min audio consultation with Tara or Michelle and is an opportunity for you to ask any questions you may have about your protocols and test results and an opportunity for us to guide you / tweak anything we may need to tweak, and ensure you're confident about the next steps in your healing journey. We can run through all your testing during this consultation so you completely understand what it all means and how it relates to your specific health symptoms.
You're invited to set up your third consultation on week 14 of the program and this is also a 30 min audio consultation with Tara or Michelle. This is another chance to get more of your questions answered and for us to ensure that you're motivated and confident about the direction you need to take in the coming months to continue your health journey.
You're invited to set up your fourth and final consultation on week 22 – a few weeks before your final week of the program.
Do I really get good in-depth support in a group program?
The HBS program is more than just a typical group program— it's a hybrid program that offers a unique combination of support. Some individuals may mistakenly believe that a hybrid program lacks the necessary support, but this couldn't be further from the truth. In fact, The HBS program offers an extensive level of support that encompasses one-on-one consultations, the interactive Facebook group, and the group coaching calls. You receive comprehensive support within The HBS that is equivalent to, if not surpassing, the level of support you would receive in a one-on-one setting with us. Moreover, the invaluable community support from fellow participants within The HBS often proves instrumental in helping women succeed on their healing journey.
Do I need Facebook to participate in The HBS?
We HIGHLY recommend you get a Facebook account or use a family members' in order to partake in The HBS. We've had HBS ladies create a Facebook account with no photo and not "Like" any pages or "friend" anyone and only use it to participate in the program.
The private Facebook group is filled with incredible support, inspiration, and guidance and it's the best place to get quick answers to questions that may pop up for you whilst you're in the program as we don't do private email support. 
Will I have to go on a strict diet?
While we prioritise flexibility and individuality in The HBS program, we don't adhere strictly to rigid diets. When you join, we provide you with our Anti-Inflammatory HBS Dietary Guidelines, which offers healthful dietary recommendations suitable for most individuals. However, during our initial consultation, if we determine that you would benefit from a more specific diet tailored to your needs, we will offer you personalised recommendations and provide additional resources to support you in implementing this specific diet type. Our goal is to ensure that you receive the dietary guidance that best suits your unique requirements and preferences.
I'm vegan/vegetarian - is this program right for me?
I haven't tailored this program specifically for vegetarians or vegans, and the meal plans do include animal products. 
In my experience, many women do well when they incorporate some animal protein in their diet, especially when it comes to hormone balancing. (Our bodies can only work with the building blocks we give it – and this is especially true of our hormones!)
Vegetarians & vegans – you are of course welcome to join. I fully respect your choices, however, please know I can't further customize a vegan or vegetarian meal plan but you're welcome to adapt the meal plans to your own preferences.
I'm breastfeeding. Should I join the program?
The Hormone Balance Solution, whilst being an excellent choice for those wishing to conceive or who are dealing with fertility issues, is NOT RECOMMENDED for pregnant or breastfeeding mamas.
What is the GI Map test?
Everyone who joins The HBS gets a GI Map test. This is the most comprehensive gut test you can do and every HBS lady gets a GI Map stool test.
What is the HTMA test?
Everyone who joins The HBS gets an HTMA test. This is a game-changer for women's health as it tests both your mineral status as well as your heavy metals.
Can I get other tests done if we think something else is required?
Yes! Often we run additional tests for women whom we think need them, such as SIBO or mycotoxin (mold) tests. If necessary, we can offer all kinds of other testing to you.
What if I want to re-test? How can I do that after my 6 months is up inside The HBS?
That's where The HBS monthly membership comes into play!
If you want to continue your healing journey past the 6 months in the program you can join the membership. This is when you pay month to month and are able to stick around and gain continued access to everything, including retest packages that aren't available outside The HBS. You can purchase these retest packages inside the membership if/when you're ready.
Do I have to purchase supplements?
We do recommend supplements for you after you've completed your testing. It's hard to make shifts in your health by diet alone. Cost of supplements depends on what health issues we have to work on together and what your test results show.
Please be prepared to make an investment in supplements, (and we give you discounts wherever we can) but also know this: we will give you the best case scenario of supplements we suggest you take but we can prioritise them for you so you can pick and choose if budget is a concern. We will always do our best to limit the cost where we can. Nutraceutical support however, is a crucial part of your healing.
We lay out exactly what we suggest including dose, brand, and where to purchase from. You're free to purchase whatever you want, (all or none or just some) and from wherever you'd like.
Do you read my blood work inside The Hormone Balance Solution?
Yes! We give you a HBS blood work table to fill out with any of your previous and/or current blood test results you may have, (or get whilst in the program) and we do a complete blood work analysis for you – including a video of your results and what your results mean. 
Do you give me a requisition to go and do blood work?
We don't offer requisitions because we are not physicians however, we do give you a list and overview of the blood markers we suggest you get done.
If your doctor won't play ball here we give you suggestions for private labs where you can get blood work done.
Do I HAVE to have blood work done already before I join The HBS?
No, you don't. If you have had some done in the past you can add those to the HBS blood work table we give you.
In fact, we like to see old bloods as well as newer ones – this gives us the trends of your blood work.
But if you don't have any when you join that's totally fine. You can get bloods run after you join the program and whenever your results come in we will do a blood work overview for you. 
I'm busy (like really busy), but I know I NEED THIS PROGRAM - so how am I going to find the time to fit this all in?
I understand. As a busy working mom with two young kids and a business to run, finding time for your health can be challenging. But there's nothing special about those who have transformed their lives before you inside The HBS. Here's the truth: if other women can do it, so can you.
Meal preparation is a crucial part of healthy living, and we'll support you in The HBS with tips on batch cooking, meal planning, and more. We provide a variety of recipes for you to choose from. And the educational portion of The HBS is designed to fit into a manageable amount of time—possibly even less than what you spend on TV or social media scrolling. We have also provided audio recordings of the important resources and coaching calls so that you can learn in a way that suits you best.
Remember, you can start with one small step and build from there. The HBS is not a race, but a lifestyle. We can go at your pace. Neglecting your health can only make your struggles worse, so it's important to make time for your wellbeing.
Can I do The HBS if I don't live in Australia?
Yes! This program is 100% online, making it accessible to more women who need our help. However, it is limited to those who are in Australia, New Zealand, Canada, the USA, the UK and some parts of Europe (please reach out to ask if we can work with you if you live in Europe).
What's your refund policy?
Refund requests will be considered on a case by case basis and

are not guaranteed

.
I'M READY TO PUT MYSELF FIRST!
Don't continue to play guessing games with your health. It's time to test and not guess and finally get answers.
Click here to join The Hormone Balance Solution today.