Do we really need to test our hormones in peri-menopause and if we do, can we rely on the results?
In this episode I explain why running expensive tests like the DUTCH hormone test, when you're in peri-menopause, can be a waste of your money, and what to do instead.
And don't forget, on December 7th I'm hosting a FREE women's hormone training called: The most effective way to end the hormonal imbalance rollercoaster without birth control, going on a restrictive diet, or wasting money on testing and supplements you don't need.
Make sure you register for that HERE as it will be jam-packed with important information you need to know.
---
Thank you for joining me. If you enjoyed this episode I would be deeply grateful if you'd leave me a 5 star review, hit subscribe, & share this podcast with any friends or family you think would benefit. It's so important we share this information far & wide to help as many women as we can. And I'm running a giveaway! If you leave this podcast a 5 star review and take a screenshot and send to me on Instagram, (I'm @TaraThorneHealth) we'll give you my 6 week Happy Hormones course – for free!
Please feel free to tag me & connect with me on these social platforms:
Instagram
Tik Tok
Facebook Group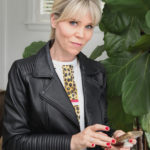 Hi, I'm Tara Thorne, FDN-P, RHN, FNC and women's health and hormone expert. After serving hundreds of women in my signature program, The Hormone Balance Solution, I bring to you, the HBS Podcast.
This podcast is all about educating women, and giving them actionable strategies for supporting hormonal harmony. It's my passion to empower women to take back their health and their happiness. We'll cover gut health, mineral balancing, nutrient deficiencies, cellular health, nervous system health, functional testing, and so much more. No Fluff. No BS. Just everything you need to know and nothing you don't.
Subscribe to The Hormone Balance Solution podcast on any of the following podcast platforms!
APPLE PODCASTS
SPOTIFY
STITCHER
GOOGLE PODCASTS
RSS FEED
Leave a Review:
Reviews are hugely important because they help new people discover this podcast. If you enjoyed listening to this episode, please leave a review on iTunes. Here's how.