Listen to the most recent epsiode below.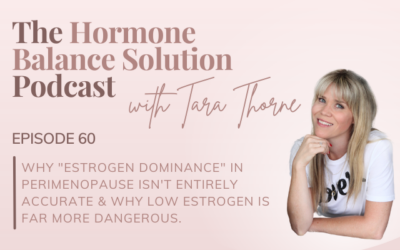 Why "estrogen dominance" in perimenopause isn't entirely accurate & why LOW estrogen is far more dangerous.
read more
Subscribe to The Hormone Balance Solution Podcast on your preferred podcast platform today so that you don't miss an episode!
Want to stay in the loop? Join my newsletter for FREE women's health and hormones info.
By submitting your information it will be used to send you relevant information from Tara Thorne Nutrition and you can opt out at any time using the link at the bottom of the email. While we may use your email address to help target future digital advertising, we will never sell your information to any third parties. You can, of course, unsubscribe at any time.