This is Part 2 of my interview all about EMFs with Joanne Lia from No Tox Rox.
I last spoke with Jo back on episode #11 – all about mold, so make sure you go back and check that out if you haven't yet. This time, Jo and I spoke about EMFs.
We covered the following in this jam-packed two-part interview:
Why should we be concerned about EMFs in the first place?
Is living close to electrical towers / mobile phone towers a problem?
Are EMFs worse if you live in an apartment building?
What does the research and science say about EMF exposure and our health and safety?
Earbuds and bluetooth headphones – should we be concerned?
Infertility and EMFs – is there a connection?
How can we mitigate the dangers of EMFs and protect ourselves, (including a candid conversation about EMF pendants and other "shielding" devices)?
Jo is a certified building biologist and certified electromagnetic radiation (EMR) consultant. She specialises in creating healthy indoor environments. As well as conducting healthy home/office audits, Jo also conducts pre-lease/pre-purchase audits for homebuyers.
Find Jo here:
Website: https://www.notoxrox.com/
Instagram: https://www.instagram.com/notoxrox/
Links to Products and the Rosa Institute we spoke about on this episode:
Defender laptop pad: https://www.earthingoz.com.au/defendershield-defenderpad
Belly Armour: https://bellyarmor.com/
An alternative to Belly Armour that Jo recommends and has a 10% off code for which is NOTOXROX10 is: https://radiasmart.com/?aff=4
The Rosa Institute: https://fertilitybreakthrough.com/
Bio Initiative Report: https://bioinitiative.org/?s=EMF
Swiss Shield: https://www.swiss-shield.ch/
Mentioned in this episode:
Equip prime protein – Click HERE to grab yours and use my code: TARA20 to get 20% off
MegaSporeBiotic – Click HERE to grab this probiotic and use my practitioner code, which also gets you 10% off: TaraMegaSpore
---
Thank you for joining me. If you enjoyed this episode I would be deeply grateful if you'd leave me a 5 star review, hit subscribe, and share this podcast with any friends or family you think would benefit. It's so important we share this information far and wide to help as many women as we can.
Please feel free to tag me & connect with me on these social platforms:
Instagram
Tik Tok
Facebook Group
Make sure you're on my email list! Click HERE.
If you're interested in finding out more about my women's hormone health restoring program, The Hormone Balance Solution, please click HERE.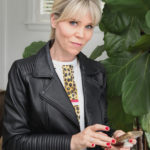 Hi, I'm Tara Thorne, FDN-P, RHN, FNC and women's health and hormone expert. After serving hundreds of women in my signature program, The Hormone Balance Solution, I bring to you, the HBS Podcast.
This podcast is all about educating women, and giving them actionable strategies for supporting hormonal harmony. It's my passion to empower women to take back their health and their happiness. We'll cover gut health, mineral balancing, nutrient deficiencies, cellular health, nervous system health, functional testing, and so much more. No Fluff. No BS. Just everything you need to know and nothing you don't.
Subscribe to The Hormone Balance Solution podcast on any of the following podcast platforms!
APPLE PODCASTS
SPOTIFY
STITCHER
GOOGLE PODCASTS
RSS FEED
Leave a Review:
Reviews are hugely important because they help new people discover this podcast. If you enjoyed listening to this episode, please leave a review on iTunes. Here's how.