In this episode I spoke with my right hand gal in The HBS; Michelle Robinson, and wow! What an amazing conversation we had. We spoke about the importance of nervous system work and – before you turn away!
This episode is a must-listen for you if: 
you feel like you're constantly anxious 

you don't sleep well

you speak really fast all the time, perhaps you interrupt people

you never feel like you have enough time in your day – you're always "busy" 

you continuously struggle with your health no matter what you do or how many tests you run / practitioners you work with 

you can't relax or find it hard to slow down or do "nothing"

you feel like you're constantly in "fight or flight" 

you're often sad 

you have trouble with relationships 

you're a perfectionist or over-analyse things 
Michelle was diagnosed with chronic fatigue syndrome and premature ovarian failure in her mid 30s. This kicked her out of her global corporate career and made her reassess her life. It was a functional medicine approach that gave her the answers she was seeking and got her back on her feet again. Over the past 10 years, Michelle has undertaken extensive training in the principals of functional medicine, advanced functional testing, and the complex web of infections. She has a deep passion for healing and is fully trained in advanced healing techniques that help to release emotional trauma, uncover old limiting beliefs as well as self sabotaging behaviour. She found that calming her dysregulated nervous system was a big piece of her health puzzle and she now guides her clients in these healing modalities as well. 
We spoke about WHY nervous system or "emotional" work is so important in a healing journey, and Michelle explained some of the modalities she teaches which she's seen produce huge shifts in her clients. 
We spoke about how it's a flexible mind that equals resilience and why being resilient is important in life, especially as we go through hormonal changes such as we do in our peri-menopausal years. And we spoke about how nervous system work supports this resiliency. We also spoke about the 9 saboteurs that impact us all and why becoming aware of these saboteurs is instrumental in improving mental health and the functioning of the nervous system. 
Please do not ignore this episode. Healing your nervous system is one of the most important parts of healing your body, so you cannot overlook it. Grab a tea, dive in, and enjoy! 
Where you can find Michelle:
On Instagram HERE
On her website www.chasingvitality.com
Check out her Nervous System SOS program HERE
Apply to work with Michelle and I in The Hormone Balance Solution HERE
Mentioned in this episode:
Equip prime protein – Click HERE to grab yours and use my code: TARA20 to get 20% off
MegaSporeBiotic – Click HERE to grab this probiotic and use my practitioner code, which also gets you 10% off: TaraMegaSpore
---
Thank you for joining me. If you enjoyed this episode I would be deeply grateful if you'd leave me a 5 star review, hit subscribe, and share this podcast with any friends or family you think would benefit. It's so important we share this information far and wide to help as many women as we can.
Please feel free to tag me & connect with me on these social platforms:
Instagram
Tik Tok
Facebook Group
Make sure you're on my email list! Click HERE.
If you're interested in finding out more about my women's hormone health restoring program, The Hormone Balance Solution, please click HERE.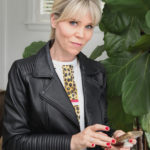 Hi, I'm Tara Thorne, FDN-P, RHN, FNC and women's health and hormone expert. After serving hundreds of women in my signature program, The Hormone Balance Solution, I bring to you, the HBS Podcast.
This podcast is all about educating women, and giving them actionable strategies for supporting hormonal harmony. It's my passion to empower women to take back their health and their happiness. We'll cover gut health, mineral balancing, nutrient deficiencies, cellular health, nervous system health, functional testing, and so much more. No Fluff. No BS. Just everything you need to know and nothing you don't.
Subscribe to The Hormone Balance Solution podcast on any of the following podcast platforms!
APPLE PODCASTS
SPOTIFY
STITCHER
GOOGLE PODCASTS
RSS FEED
Leave a Review:
Reviews are hugely important because they help new people discover this podcast. If you enjoyed listening to this episode, please leave a review on iTunes. Here's how.